Automobile Stamping Mold
Qingdao Jitai Auto Mould Co., Ltd. is affiliated to Qingdao Hailong Machinery Group Co., Ltd., located in Jimo City, Qingdao. It is a joint-stock enterprise mainly engaged in the design and production of cold stamping dies for automobile panels. The company passed the ISO9001:2008 international quality management system certification in 2001.
The company is equipped with complete equipment and software for business development, which can be completed independently from mold design, model making, blank casting, mold processing, and mold debugging. Cong and provide a strong guarantee for production quality and cycle. Use scientific management methods , advanced production technology, to provide professional and integrated services for automobile OEMs and stamping plants
Total area & main products
1.We are a manufacturer established in 2000 year in Jimo District,Qingdao City.
2.A total area of more than 500,000 square kilometers and the building area of 300,000 square kilometers with 5 factories included
3.Main products: Automobile Mould, Auto accessories stamping parts, Common stamping Moulds, Progressive Mould etc.
Equipments
Our company has a full chain production capacity of molding, stamping, welding, assembling and coating. The total asset reaches 1.35 billion yuan.

1.Large-scale press/stamping equipments with great tonnage span 160T-2400T, also with small punching machine for small stamping parts.
2.ROBOT welding and binding line
3.5 center JAPANESE OKUMA CNC machining centers
4.Electrophoresis and painting line
5.2 tons & 10 tons electric furnace
6.Waste collection and dust removal system
Technology center
Our technology center was awarded as City-level Technology Center.

1.A professional technical team of 40 engineers
2.More than 100 domestic patents
3.Advanced programming software AUTOCAD,CAM,CAE,CIMATEON,UG etc
4.Superior engineering equipments and facilities for detection,like Three coordinate measuring instrument ,Spectral analysis,Computer carbon and sulfer analyzer,tryout presses etc.
Customers

Our products have been exported to America,India, Africa and other countries and regions. and provide OEM service for domestic customers,such as 

1.FAW Jiefang Automobile,
2.FAW Jiefang Qingdao Automobile,
3.SAIC General Motors Dongyue Automobile
4.Dengfeng Automobile,
5.BAIC Motor and Beijing Benz Automobile,
6.Other well-known automobile factories in china.
Why choose us?
1. Over 200 patents  A national high-tech enterprise with strong R&D and technical strength
2. Automatic stamping production line, flow stamping production line, various of CNC machining, welding equipment
3. Advanced professional testing equipment, perfect quality control system, professional quality control team which effectively ensure the quality of products
4. More than 10 certifications,  20 national honor in China, widely recognized factory
Certifications
How We Work With Your Project?
When you work with Hailong, you'll work with a dedicated project manager that will speak to you about your project needs. You'll get answers to important questions and access to critical resources to help you make informed decisions. After a thorough evaluation of your custom project, we'll recommend the lowest-cost, highest-quality solutions available that will meet your unique specifications.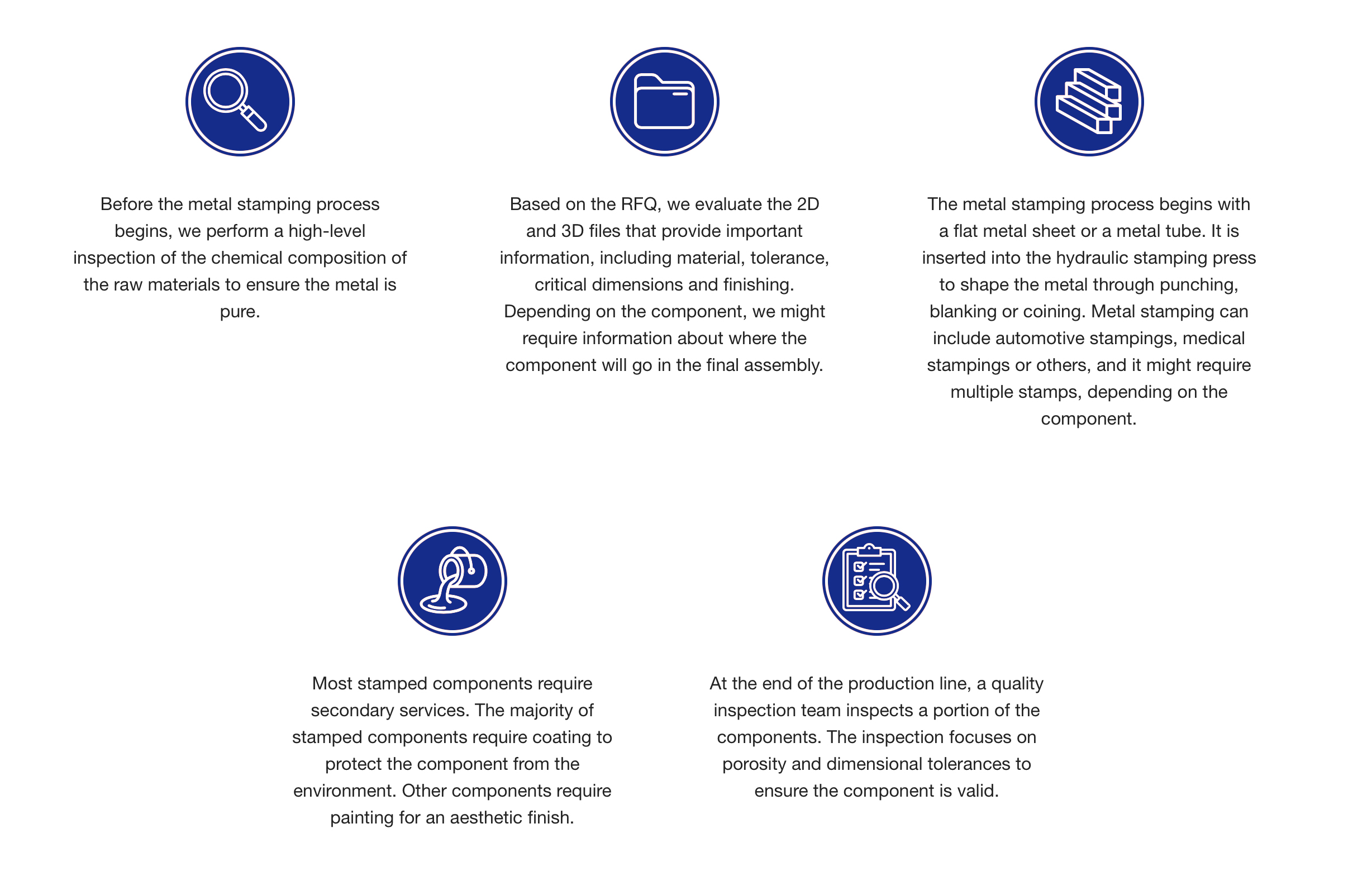 Some Samples Of Our Stamping Mould